More Puppy Photos
2010 Litter:
Annie whelped the Terrific Ten on June 18th! X CH Beechcroft's Blind Justice at Lake Pine
Justin went Best in Sweeps at Potomac in '09, and his sister went Winner's Bitch this year!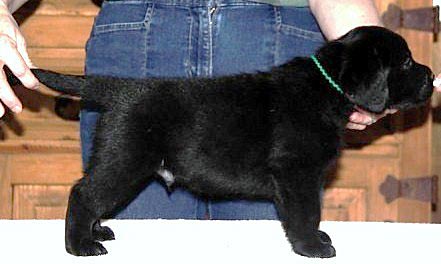 BearPaw Keepers from Annie's 2008 litter!
Annie's Puppies!
The Annie x Study litter was the most consistent I have ever bred. Tons of bone, gorgeous heads, lovely angles, just chunky beautiful pups. All waterbabies, who loved their pigeons!